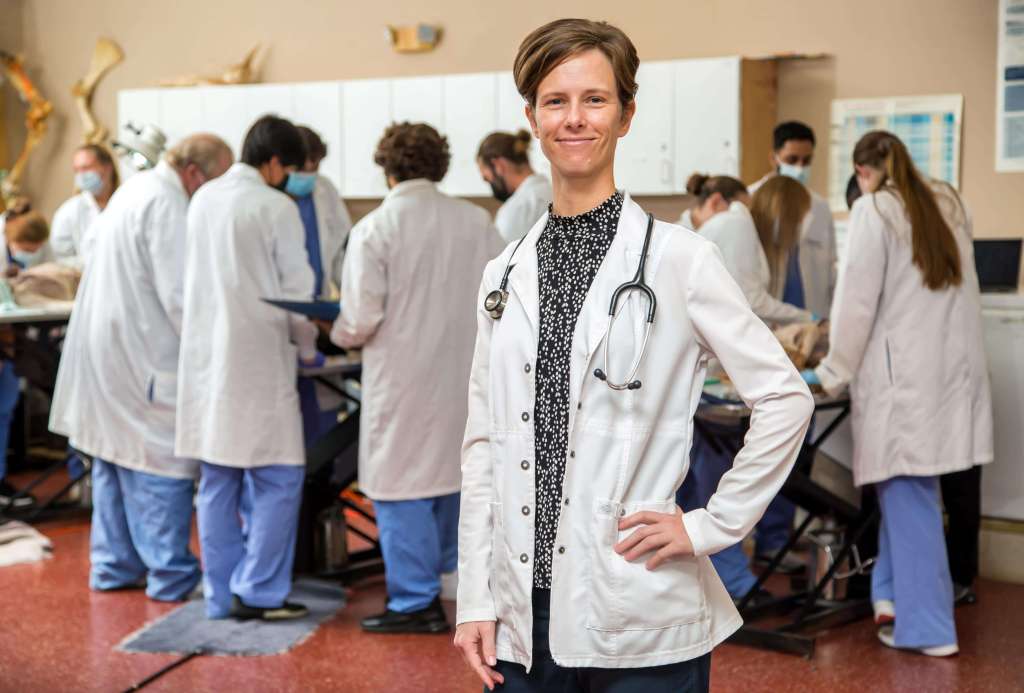 SMU Vet Academics
St. Matthew's School of Veterinary Medicine Programs
Whether you're just starting your path to becoming a veterinarian or seeking to enhance your academic foundation, we have the right program for you.
Our Gateway Program provides a solid foundation for those looking to embark on a career in veterinary medicine, guiding them toward success in our rigorous DVM Program. The Pre-vet Program is designed to strengthen the academic skills of aspiring veterinarians and prepare them for the challenges of our DVM curriculum. Meanwhile, our renowned DVM Program equips students with the knowledge and skills necessary to excel in the field of veterinary medicine, with a focus on preparing graduates for practice in the United States, Canada and beyond.
Dedicated Academic Faculty
Our faculty, who all have either a DVM or a PhD in their respective fields, play a critical role in delivering this curriculum. With small class sizes, we are dedicated to setting you on the path to becoming a doctor.
Our Facilities
Our academic facilities contribute to a well-rounded educational experience that prepares you for success as a veterinarian.