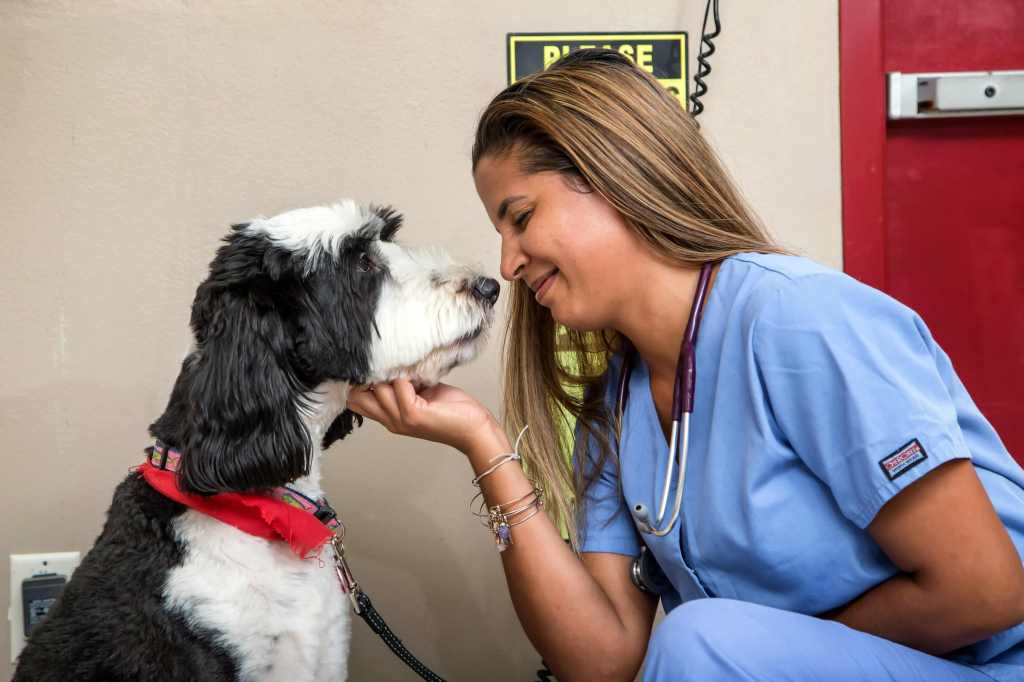 Canadian Students
Born to be a veterinarian? You belong Here.
St. Matthew's University has established itself as a global hub for veterinary education, attracting talented students from around the world. We take pride in our diverse community of students, alumni, and faculty hailing from over forty countries, including many from Canada. By joining St. Matthew's University School of Veterinary Medicine, you can become part of an esteemed group of over four hundred graduates practicing in Canada and worldwide.
Train at Home. Canadian Clinical Affiliate
St. Matthew's University School of Veterinary Medicine has arrangements with numerous U.S. and Canadian Colleges of Veterinary Medicine to provide the important bridge from academic classroom settings to hands-on, real-world settings.  These include the Atlantic Veterinary College at the University of Prince Edward Island.
St Matthew's University School of Veterinary Medicine students, mixing in with US and Canadian-based 4th-year veterinary students, have direct contact with patients of a variety of species, working with state-of-the-art technology in the diagnosis and treatment of life-threatening medical conditions. Through a series of clinical rotations in the school's mixed track programs, providing wide-ranging small-animal and large-animal hospital experiences, clinical students are called on to integrate their knowledge acquired during the preclinical years of studies.
Admissions Requirements for Canadian Students
Start Dates
St. Matthew's University has three start dates during the year: September, January and May.
In Their Own Words – Canadian Student Testimonials
I chose St. Matthew's because of the small class sizes. I knew that it would be easier to have more one on one with the professors. SMU also had 3 different admission cycles, so you can start the DVM program right after you graduate
Canadian Scholarships
We offer scholarship opportunities to support Canadian applicants in financing their education.
Canada Merit Scholarships*
| | | |
| --- | --- | --- |
| Canadian Faculty Scholarship | Based on academic credentials and approval of the Scholarship Committee. | $25,000 |
| Canadian Dean's Scholarship | GPA of 3.00 – 3.49 or an MCAT score of 488 – 504. | $40,000 |
| Canadian President's Scholarship | GPA of 3.50 – 3.69 or a MCAT score of 505 – 509. | $50,000 |
| Canadian Future Veterinarian Scholarship | GPA of 3.70+ or an MCAT score of 510+. | $65,000 |
*Effective for students matriculating during or after January 2024.
Financial Aid for Canadian Students
Canadian students are eligible for Federal Loans through the Ministry of Education Student Support Branch in the province of residence. (For example, Ontario residents are eligible for OSAP loans.) Students may apply for up to 52 weeks of financial assistance annually. Canadian students should contact their individual province directly for information regarding additional requirements. St. Matthew's University school code is: NUBQ.
Additional information may be available from the provincial and territorial student financial assistance offices:
Not ready to apply yet?
Fill out the form below and one of our student advisors will contact you to get your questions answered.