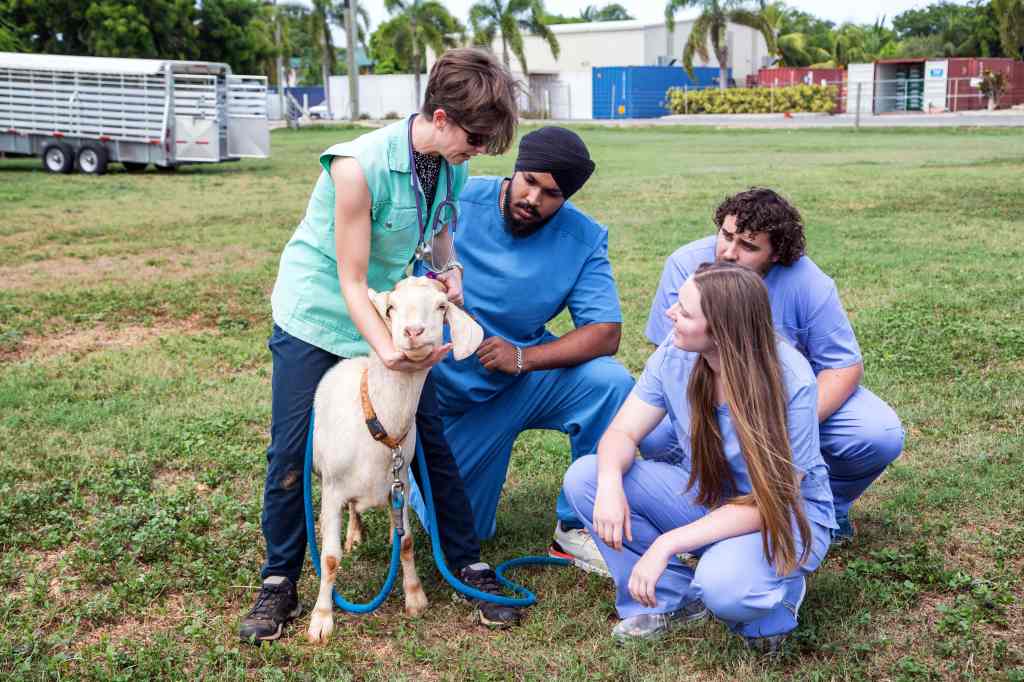 International Students
St. Matthew's School of Veterinary Medicine – the Top Choice for Veterinary Students Worldwide St. Matthew's University attracts students from various parts of the world who share a common goal of becoming practicing veterinarians. Over the years, our inclusive and enriching community has welcomed students from more than 40 countries, creating a thriving environment for
St. Matthew's School of Veterinary Medicine – the Top Choice for Veterinary Students Worldwide
St. Matthew's University attracts students from various parts of the world who share a common goal of becoming practicing veterinarians. Over the years, our inclusive and enriching community has welcomed students from more than 40 countries, creating a thriving environment for international students.
Pathway to Practice

Veterinary Students begin their DVM education by studying the fundamental sciences for a period of two years at our campus located in Grand Cayman. After this foundational period, students transition into clinical training, which takes place at affiliate locations in the United States and Canada.


DVM Program
In their Own Words
At St. Matthew's, I've found the confidence to take on leadership roles through the Student Government, the Mentor Program, the Ambassador Program and being a Teaching Assistant.
Power in Diversity
Our global campus provides a supportive environment for students from diverse backgrounds to thrive as future medical leaders. One of the advantages of our diverse student body is the opportunity for students to learn from each other and the local community, gaining real-world experience that enhances their practical medical skills. Below are  clubs where many of our students find community while away from home.
International Partnerships
International Student Scholarship*
This $93,000 USD scholarship is awarded to applicants who are citizens or permanent residents of a country outside of the United States or Canada, and is paid ratably across all semesters of the program as a credit against tuition.
Eligibility Requirements
This scholarship will only be awarded to citizens/permanent residents of countries outside the United States or Canada
Students who hold dual US or Canadian citizenship are not eligible for this scholarship
Incoming first-semester students and transfer students are eligible for this scholarship
Applicants must hold an offer of admission to St. Matthew's for the scholarship to be awarded
If a transfer student is accepted, granted advanced standing, and scholarship-eligible, that student's maximum award amount is dependent on his/her semester of placement and the lifetime maximum value will be prorated.
How to Qualify
This scholarship will be awarded to qualified applicants during the enrollment process, after submission of a completed application.
*Effective for students matriculating during or after January 2024.
Admission Requirements
Learn more about the admission requirements for international students.
Start Dates
St. Matthew's University has three start dates during the year: January, May, and September.
Not ready to apply yet?
Fill out the form below and one of our student advisors will contact you to get your questions answered.