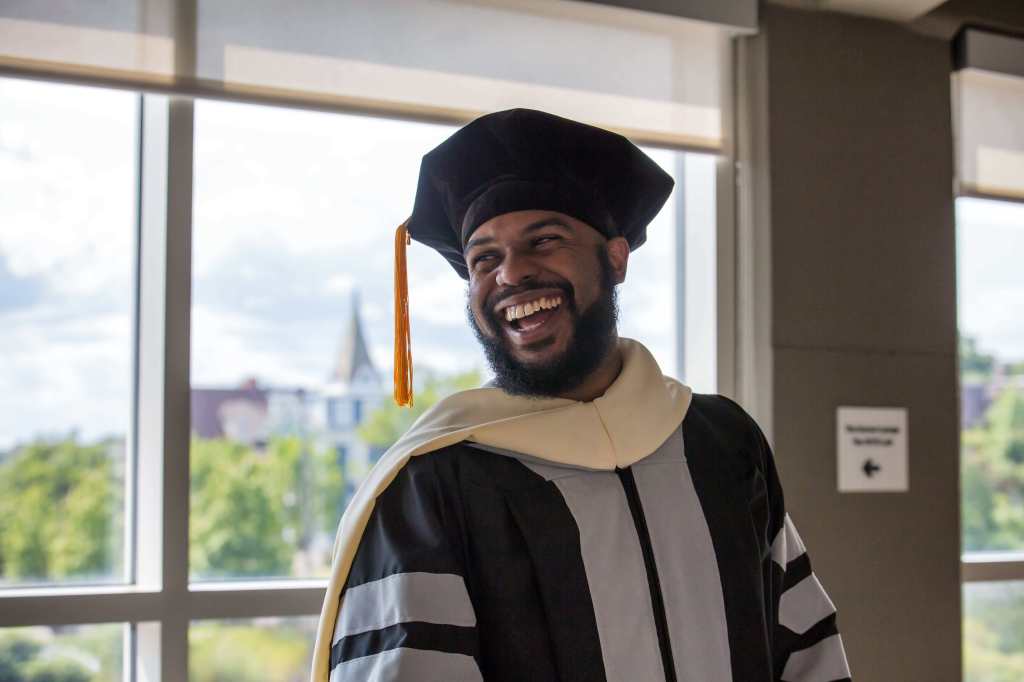 Commencement Ceremony
Celebrate our graduates' academic achievements and the start of their impactful journey in veterinary medicine.
St. Matthew's University Commencement Ceremony
The St. Matthews University Commencement Ceremony is a moment to celebrate our hardworking, dedicated students as they transition from student to professional in their respective fields. Here's a recap celebrating the next generation of medical leaders, innovators and advocates of Class 2020 – 2023.
Commencement Ceremony Class of 2020-2023
On June 9, 2023, St. Matthew's University held a joint commencement ceremony with Saba University School of Medicine and the Medical University of the Americas at The Vets in Providence, Rhode Island. This joint celebration was the first of its kind, signifying the close collaboration between the three institutions. 
The keynote speaker for the ceremony was Dr. Dante Morra, Chief of Staff at Trillium Health Partners and President of THP Solutions, who gave a speech encouraging graduates to use their education and skills to improve healthcare for their communities.
With a total of nearly 1,000 students graduating from the three institutions, it was a joyous occasion combining unity, inspiration and hope for the future of medicine and veterinary medicine.
Get in touch for more information