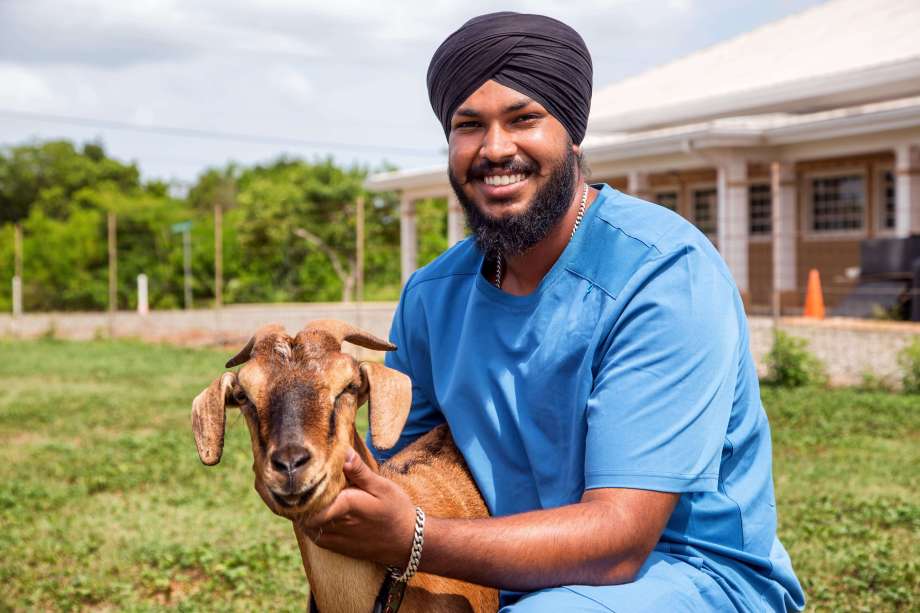 Mission of St. Matthew's University School of Veterinary Medicine
The core of our mission is the commitment to the success of our students.
Our aim is to provide qualified students from around the globe with the best veterinary training available. St. Matthew's University School of Veterinary Medicine develops socially responsible veterinary doctors skilled in the art and science of veterinary medicine.
We are committed to achieving our mission by:
Providing students with the knowledge and skills needed to practice veterinary medicine in the 21st century.
Helping students acquire the judgment and confidence necessary to become competent veterinarians.
Motivating students to pursue knowledge outside the classroom, both during their tenure at St. Matthew's and throughout life.
Creating an environment in which students and faculty interact with each other, their patients, and the community with compassion and integrity.
Engaging faculty and students in the understanding and active practice of research which furthers their knowledge of the process of science and increases their appreciation of the balance between research and the artful practice of veterinary medicine.
Learn more about our Accreditations, Graduate Success and Facts and Figures.