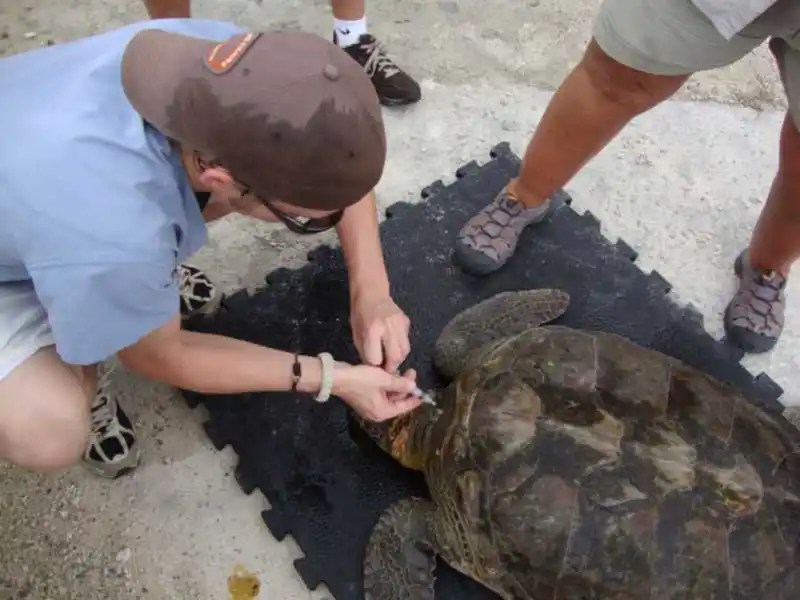 7 Important Qualities That Every Veterinarian Should Have
Becoming a vet requires many veterinarian qualities like patience and perseverance to establish a successful practice. Read this blog to learn more.
If you love spending time with animals, you might be considering pursuing a veterinary career path as your next step. You might also be interested in becoming a vet owing to your interest in the medical world.
Veterinarians are involved in providing critical care for pets and other animals. The job also includes interacting with pet owners and reassuring them about the health of their pets.
Love and care for animals as well as scientific curiosity are undoubtedly crucial for becoming a good vet. However, these traits alone can't ensure you will succeed in the profession. Becoming a vet requires many other veterinarian personality traits like patience and perseverance to establish a successful practice.
Read ahead to learn the most essential qualities needed to be a vet.
1. The ability to stay calm under pressure
Akin to human physicians, veterinarians can also be involved in medical emergencies. You therefore need to keep a steady head when faced with a high-pressure situation.
This ability is critical as animals can sense your emotions and act out by scratching or biting. Keeping calm can also help reassure worried pet owners who might be anxious about their pets' health.
2. The capacity to tolerate unpleasant situations
A veterinarian's job can also involve less than desirable circumstances like contact with blood or vomit. You might also have to tend to animals with severe injuries like a compound fracture.
Therefore, you must develop the ability to handle unpleasant sights and help the animals in distress.
3. High physical and mental stamina
Like any other medical profession, a veterinarian's job can be very financially rewarding. Unfortunately, that kind of money comes at the price of an optimal work-life balance. You must ensure you are able to cope with the hectic schedule of a veterinary job before pursuing this profession.
The job description also involves handling heavy equipment or staying up on your feet for hours. Therefore, considerable physical stamina is another key factor for becoming a good vet.
4. High emotional intelligence and empathy
Being a veterinarian, loving and caring for animals is integral to your job. You should have a high level of emotional intelligence to recognize the animals' emotions and respond to them accordingly.
Empathy and good communication skills are also an essential part of the job as you will also be interacting with worried pet owners on a daily basis.
5. Adaptability
Another essential skill for a veterinary career is the ability to adapt to different situations. As a vet, you might have to deal with unexpected cases and unpredictable emergencies. Therefore, you should hone your ability to adapt to changing demands and shifting priorities.
If you are looking for suitable schools to begin your veterinary journey, the St. Matthew's University School of Veterinary Medicine (SMUSVM) offers a great DVM program. The program can help you develop all the relevant vet skills and qualities you need to succeed.
The program has earned an Affiliate Membership from the American Association of Veterinary Medical Colleges. SMUSVM's commitment to providing quality education can also be reflected through our graduates are eligible to sit for the NAVLE exam and are successfully practicing throughout North America.
Click here to check out other advantages of joining the DVM program at SMUSVM.
Adaptability in a vet's job also includes thinking on your feet and quick decision-making. Making the right decisions at a moment's notice can be the difference between life and death for your patient. Quick thinking can also reassure pet owners that you are capable of treating their pets.
6. Enthusiasm and positivity
The veterinary profession can be stressful at moments. That is why you must keep your passion and enthusiasm intact to counteract any challenges you may face in the role.
Exhibiting an upbeat and positive attitude can also help you to stay professional and care for animals experiencing a lot of pain.
7. Excellent communication skills to handle pet owners
While handling pets is an integral part of a vet's job, a significant amount of time also involves catering to the pet owners and their needs. In most cases, pet owners are distressed and anxious about their pets and may need expert handling to calm them down.
Good communication skills can allow vets to extract useful information from the owners about their pets which may be helpful in the long term treatment of the pet. It can also help you to empathize with the owners so that they can be reassured about the medical condition of their pets.
Having the above-mentioned characteristics of a veterinarian can help you overcome the hurdles associated with the job. Enrolling in an excellent veterinary program can also provide you with the relevant expertise to become an expert in the field.
Invest in a reputed veterinary program today to accelerate your veterinary career. 
 This article was written by Sweha Hazari.
Get in touch for more information