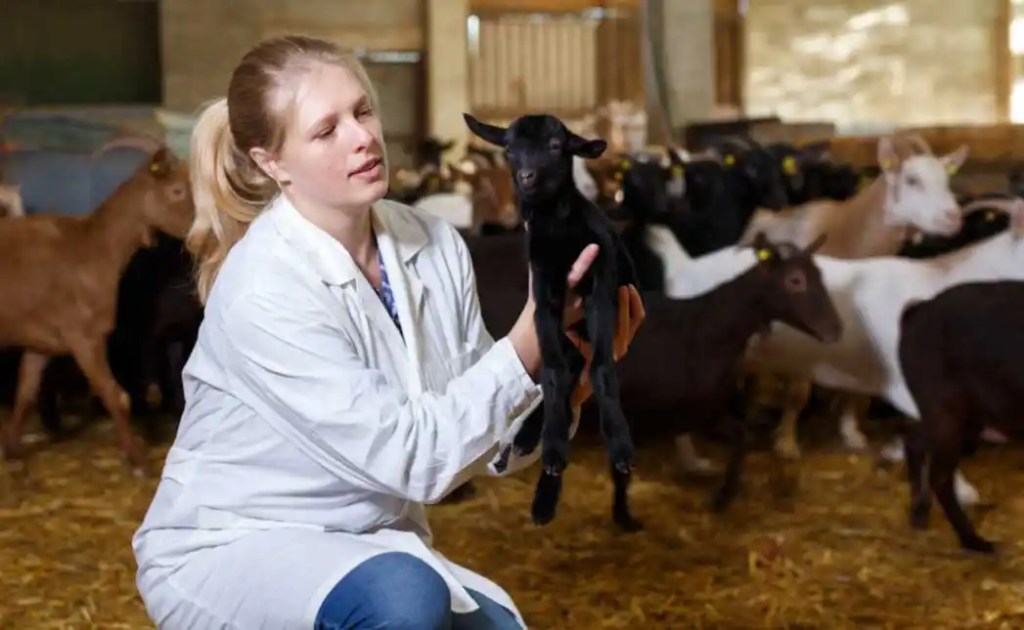 A Guide to Applying to Veterinary School
Applying to veterinary school is a tricky process, so we've put the guide together to cut through the noise and show how to apply to become a veterinarian.
How to Apply to Vet School
A career in veterinary medicine is a lifelong commitment to the health and well-being of animals. Aspiring veterinarians must complete rigorous academic coursework and clinical training, before becoming licensed to practice. But it's all worth it — a veterinarian career is incredibly rewarding, both personally and professionally.
If you're looking to become a veterinarian, you'll need to know how to apply to vet school. Applying can be a daunting process, but it doesn't have to be difficult if you know what to expect. We'll walk you through the process of applying and provide tips that will make it easier.
Read our guide and you'll be on your way to becoming a veterinarian by applying for a Doctor of Veterinary Medicine (DVM) Program.
Complete Your Prerequisites
The first step in applying to vet school is to make sure you have completed all of the necessary prerequisites. These are very important, as they will provide you with the foundation needed to succeed in school. The prerequisites for veterinary school can vary slightly from place to place, but they are usually roughly the same.
Start your journey to completing your prerequisites with an undergraduate course. The type of degree needed varies depending on the school you're interested in, but typically includes biology, chemistry, biochemistry, and math.
Clinical exposure is important and allows you to shadow a veterinarian and see what the day-to-day work is like. It's not strictly a requirement, but it is regarded highly by veterinarian schools. You can gain clinical experience by volunteering at an animal shelter or working at a veterinary clinic as an assistant.
Recommendation letters are also required as part of the application process. These letters should come from professors or employers who can speak to your academic ability and personal character.
Complete Your GRE
In addition, most veterinary schools also recommend taking the Graduate Record Examination (GRE). The GRE is a general test that is required for admission into most graduate programs. It measures verbal and quantitative reasoning, critical thinking, and analytical writing skills. It is a computer-delivered test that is available in most locations around the world.
Write Your Veterinary School Personal Statement
The next step is to write your veterinary school personal statement. This is your opportunity to tell the admissions committee who you are and why you want to become a veterinarian.
There are a few things to keep in mind when writing your personal statement:
Start early: The sooner you start, the more time you'll have to revise and perfect your essay.
Be unique: Admissions committees read hundreds of personal statements, so you need to make sure yours stands out. Be honest and tell your story – this is your chance to shine.
Stick to the word limit: Most veterinary schools have a word limit for the personal statement, so make sure you stay within that limit.
Proofread:

Once you're done, proofread your essay and have someone else read it as well. This will help you catch any errors or typos.

You should also keep in mind the key things to include in your personal statement. Here are a few key points you should cover:

It is not required for all veterinary schools but is recommended as it gives you a competitive advantage that can increase your chances of getting into the veterinary school of your choice. Plus, if you do well on the GRE, it can help offset a lower GPA from previous studies.

It's easy to book a GRE test online and you can typically find a testing center near you. The cost of the GRE is $205, but there are fee waivers available for eligible students. Appointments are given on a first-come, first-served basis, so it's important to book your test as soon as possible.

Why you want to become a veterinarian: This is the most important part of your essay. Take some time to think about why you want to become a veterinarian and what motivates you. This will help you write a strong and personal essay.
Mention your experience with animals: Include any relevant experience you have with animals, such as volunteering at an animal shelter or working at a veterinary clinic. This will show the admissions committee that you have the necessary skills and experience to succeed in vet school.
Include your academic achievements: Be sure to mention any academic achievements, such as being on the Dean's List or receiving scholarships. This will show the admissions committee that you're a dedicated and hardworking student.
Outline your long-term goals: Mention your long-term goals and what you hope to accomplish as a veterinarian. This will give the admissions committee a sense of your ambition and motivation.
Any obstacles you've overcome in your life:

This could be anything from overcoming a difficult childhood to overcoming a learning disability. This will show the admissions committee that you're resilient and determined.

Now that you know what to include in your veterinary school personal statement, it's time to start writing. Remember, this is your chance to shine, so take your time and do your best.
Apply to St Matthew's University School of Veterinary Medicine
Once you've completed all your prerequisites and written your personal statement, it's time to apply to veterinary school. St. Matthew's University School of Veterinary Medicine (SMUSVM) is a great choice for those interested in becoming a veterinarian.
At St. Matthew's, we pride ourselves on our strong academic program and our commitment to hands-on learning. Our team of experienced faculty members is here to help you every step of the way and we offer a variety of clinical rotations to give you the experience you need to succeed.
We have a diverse student body, so you'll be sure to find a community that you fit in with. If you want to find out what life is like on our campus, why not join one of our events?
To apply to St. Matthew's University School of Veterinary Medicine, you'll need to submit an application, transcripts, letters of recommendation and your GRE scores (it is recommended at SMUSVM). You can find more information about our admissions requirements on our website or by contacting our admissions office. We make the process as straightforward as possible, so you can focus on what's important: making your application stand out.
We hope this guide has been helpful in your journey to becoming a veterinarian. Good luck!
Get in touch for more information