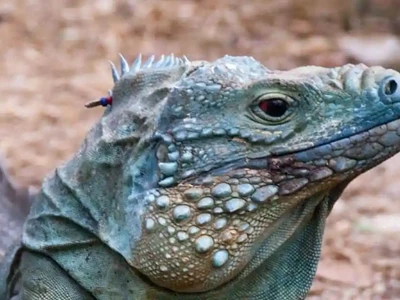 SMUSVM Faculty News – Samantha Shields
Get in touch for more information
Congratulations to Samantha Shields, D.V.M., recently named Dean, Veterinary School, St. Matthew's University School of Veterinary Medicine!
She is on the steering committee for the blue iguanas in Cayman. The Blue Iguanas are an endangered species and are endemic to Grand Cayman. Their scientific name is Cylura lewisi. Dr. Shields recently completed a veterinary masters degree in Conservation Medicine from the University of Edinburgh and her thesis was on the blue iguanas; she has been actively involved with the blue iguana program since then.
In November 2020, she took the students that were on island to the facility and performed the annual health assessments for them. The wildlife conservation society (in New York) usually does the assessments but with Covid they were not able to come to the island so we did the assessments instead. She hopes to continue to develop the relationship with the blue iguana program so the students can continue to gain valuable experience working with this amazing species.
Get in touch for more information