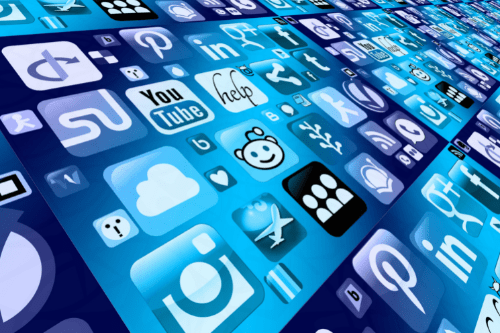 Top 6 Mobile Productivity Apps for Veterinary Students
Apps help you manage your regular activities and boost overall productivity. Here are the best apps for veterinary students that you must check out.
Being a veterinary student is a rewarding and challenging experience. With so much to learn for this profession, it is vital to stay organized and current on all topics. Thanks to modern technology, learning can be easier and even a fun experience for students. As a veterinary student, preparing to enter the field of animal healthcare, you have numerous options that help manage your schedule and make studies more enjoyable. These are apps for veterinary students that help with organizing your day and keeping all your personal goals in check. Apps help you manage your regular activities and boost overall productivity. From small tasks, like securing a password, to keeping track of your projects, these apps can help get everything done.
Here are some of the best apps for veterinary students that you must check out.
Notability: Among the various well-known apps for vet students is Notability. It allows you to organize your notes, share notes with your peers and friends and add footnotes to PowerPoint. What makes Notability a great note-taking app is the feasibility with which it allows you to import different kinds of files and convert them to PDF format. This means instead of tedious stacks of papers, you have all your files saved on the app, backed up in over five places – Dropbox, Google Drive, OneDrive, Box or a WebDAV account.
Plumbs: A veterinarian must have extensive knowledge of medications needed to treat and care for animals. The 'Plumbs Veterinary Drug Handbook' allows you to stay current with medications, uses and proper dosing. The Plumb handbook is a must for everyone, be it veterinary students or practicing professionals. Students only have to pay a yearly subscription of $19.95 a year for this tool. Since the app is continuously updated, you don't have to rely on any external sources for information on any veterinarian drug.
Quizlet: Making flashcards is a very common study method. Since visual cues are more appealing and we tend to retain them in our memory for a long time, Quizlet is very useful for memorization and time management. If you are looking to create your own digital flashcards, then this app is for you. Even with a demanding schedule, you can easily access your flashcards on the go.
Certified Veterinary Assistant: The Certified Veterinary Assistant is an app for veterinary students that helps you prepare for exams. The app serves as a study guide that contains all the important and updated information on a variety of topics. It also offers multiple-choice quizzes that help you evaluate your learning. Additionally, Certified Veterinary Assistant allows you to make flashcards that are useful for memorizing difficult terms. With 14 lesson plans that cover everything from laboratory protocol to new types of medications, it is no surprise that Certified Veterinary Assistant is among the best apps for vet students.
Vet-Anatomy: As a veterinary student, you are expected to understand animal anatomy completely. The vet anatomy app by IMAIOS gives you access to many high quality pictures of animal anatomy which is useful for students as well as vets. Pictures from the app can be downloaded and used offline which makes it a very handy tool for students. The framework for this app is the popular atlas, the award-winning e-Anatomy.
Compendium of Veterinary Products: Another excellent app for veterinary students is Compendium of Veterinary Products, which has current information on over 5,000 medications. This includes prescription drugs for animals along with various parasiticides. You can also benefit from data on over 200 manufacturers and distributors that you can contact.
Are you passionate about healing animals and looking for a career as a veterinarian? Then check out St. Matthew's University School of Veterinary Medicine (SMUSVM). With an emphasis on quality education, St. Matthew's has small class sizes where each student is given equal attention by expert faculty. Additionally, the 92% NAVLE pass rate in the last three years showcases how committed St. Matthew's is towards student growth. This, along with an outstanding preclinical curriculum, makes St. Matthew's an excellent choice for anyone looking to embark on a career in Veterinary medicine.
FAQs
Is St. Matthew's University School of Veterinary Medicine expensive? The Veterinary Medicine program offered at SMUSVM is less expensive than many schools in the U.S. or Canada and provide a comparable curriculum.
Is St. Matthew's University School of Veterinary Medicine recognized? St. Matthew's University School of Veterinary Medicine has an affiliate membership in the American Association of Veterinary Medical Colleges. It is also listed with the American Veterinary Medical Association.
Get in touch for more information