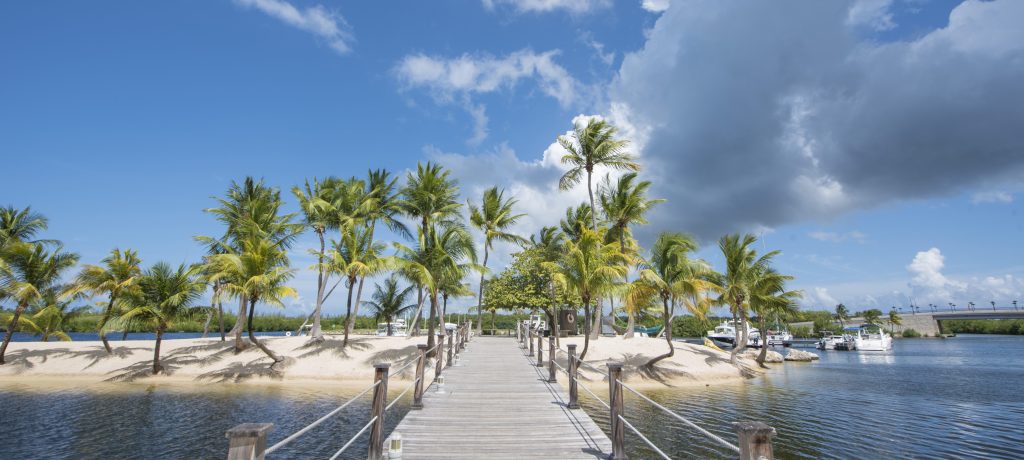 Top Reasons to Choose a Caribbean Veterinary School
Thinking about becoming a veterinarian? Check out our guide about Caribbean veterinary schools, including lifestyles and culture on the Cayman Islands.
Becoming a veterinarian is often the most rewarding career option for animal lovers. The profession puts you in direct contact with animals and gives you the opportunity to nurture and care for them. Apart from helping animals, the veterinary profession will also provide engaging career experiences almost every day as you'll get to work with a wide variety of animal species and witness a lot of interesting cases. A career in veterinary medicine is financially rewarding too. The U.S. Bureau of Labor Statistics shows that veterinarians earned a median salary of $89,000 in 2019 in the U.S.
The first step to becoming a veterinarian is to apply to one of the best veterinary schools. Nations like the U.S. and Canada are known for housing many reputed schools. However, these schools' tuition fees can be quite costly, thereby discouraging many students who might not be able to afford them. An article by Nerdwallet.com revealed that the average cost of attending a veterinary school in the U.S. could be around $275,000 for out-of-state students.
Why Choose a Caribbean Veterinary School?
The Caribbean can be a less expensive alternative for veterinary studies, while also not compromising on quality. Caribbean vet schools, such as the St. Matthew's University School of Veterinary Medicine (SMUSVM), offer DVM programs at more affordable prices.
Putting the financial aspect aside, choosing a vet school in the Caribbean allows you to study in one of the most beautiful locations on the planet with diverse flora and fauna. For example, SMUSVM is based on Grand Cayman, a Caribbean island that is home to a wide variety of marine animals in their natural habitat; this can be a unique opportunity in itself.
Here are some other advantages of choosing a Caribbean veterinary school like SMUSVM:
1. St. Matthew's is well recognized
Studying at a well recognized veterinary school in the Caribbean can increase your career prospects in the U.S. or Canada.
SMUSVM is noted for its quality of education. St. Matthew's University School of Veterinary Medicine is a Member Institution of the AAVMC (American Association of Veterinary Medical Colleges) and is listed with the American Veterinary Medical Association. It is also fully chartered by the Cayman Islands Ministry of Health Services, Agriculture, Aviation and Works.
2. St. Matthew's has a high NAVLE pass rate
To receive a veterinary license that will allow you to practice in the U.S. or Canada you will need to pass the North American Veterinary Licensing Examination (NAVLE) with good marks. However, passing the exam is easier said than done.
The NAVLE consists of 360 multiple choice questions and lasts for 7.5 hours. It is designed to thoroughly test your knowledge of various veterinary concepts and procedures. St. Matthew's rigorous curriculum ensures you are well-prepared for different licensing exams, including the NAVLE. In fact, SMUSVM has had a high NAVLE pass rate of 92% over the last three years.
Want to pass the NAVLE with flying colors? The veterinary program at SMUSVM can provide you with teaching that helps you with your NAVLE preparation. SMUSVM offers small class sizes of 10-20 students and a faculty-to-student ratio of 1:5. This allows you to benefit from immense faculty support and attention, which can help you ace your academics. SMUSVM students also learn different animal handling techniques, and participate in community projects, increasing your experience of working with different types of animals.
Click here to apply for the veterinary program.
3. The infrastructure on Grand Cayman is well developed
Attending a Caribbean veterinary program doesn't mean you have to change your lifestyle. Grand Cayman is one of the safest and most advanced islands in the Caribbean. In fact, the island has one of the lowest crime rates in the Caribbean.
The Cayman Islands are a busy tourist destination and a financial center. As a result, you can experience every modern convenience and the charm and vibrancy of a Caribbean island. Grand Cayman island is well connected to the United States and other international locations. The island is less than an hour's flight from Miami and connected to other North American cities like Chicago, Dallas, Toronto and New York.
In addition to these advantages, whilst studying at SMUSVM you'll also have access to a series of clinical rotations through mixed track programs. The school has externships and agreements with reputed veterinary centers and universities in the U.S. and Canada which enable students to participate in clinical rotations.
Studying at SMUSVM allows you to complete your basic sciences curriculum in just 28 months and proceed to the U.S. or Canada for your clinical rotations.
Get in touch more information