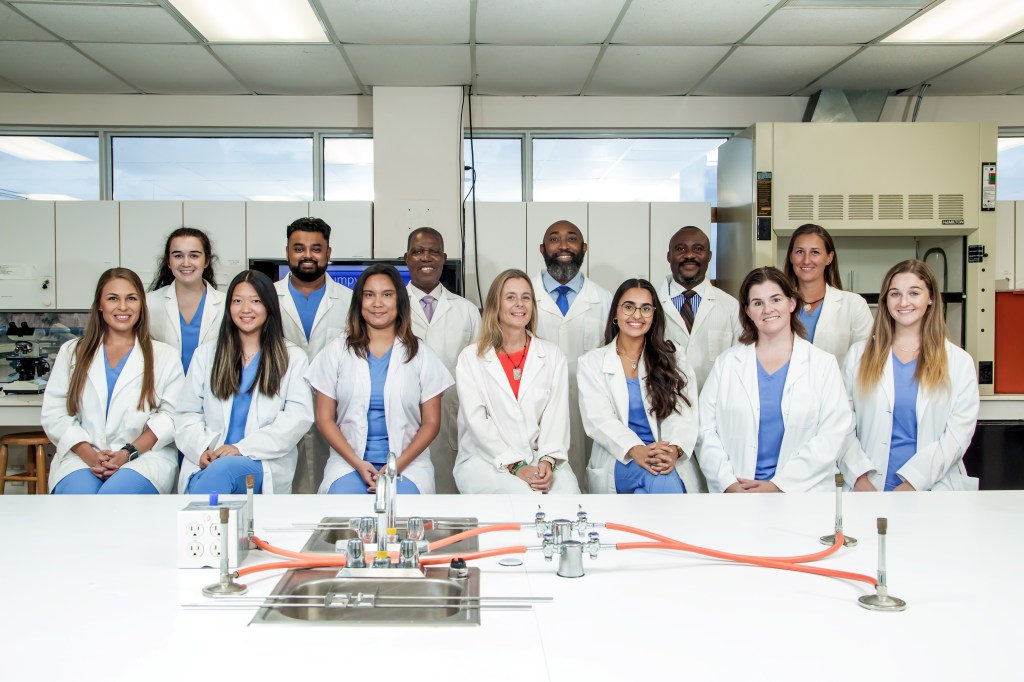 What prerequisites do I need for veterinary school?
Veterinary school requirements vary from one school to another. Read this blog to find out the important prerequisites needed for veterinary school.
If you love animals and caring for them, chances are you will be a great vet in the future. Veterinary school requirements vary greatly from one school to another, therefore, it's important to look up the individual school websites during your search.
Ideally, you should also look beyond just a getting a science-based degree. Some vet school requirements include public speaking and practical laboratory hours. Most vet schools will also usually prefer candidates to have obtained a bachelor's degree.
Do you need to go to a vet school to become a vet?
Yes, you will have to attend a veterinary school to be able to treat animals and become a vet. There are several career that will allow you to work with animals without attending vet school like such as becoming a wildlife biologist or a vet technician. However, this doesn't apply to physicians who will provide healthcare for animals.
What do veterinary doctors do?
Vets can perform the following treatments on animals:
   

Dressing and treating wounds

   

Performing surgery

   

Vaccinating animals

   

Operating medical equipment on animals such as the X-ray

   

Prescribe medicine

   

Advice animal owners on their pets' medical condition, if any
 Read on to find out the important prerequisites needed for veterinary schools: 
1. Start preparing from school days: Starting your preparations earlier in school will hugely benefit you in the future. You should choose an undergraduate course that will provide you with a good understanding of biological and physical science. Jot down the list of the programs offered at various institutes and colleges, contact their admissions department and visit the universities individually. Most importantly, pick a program that suits your needs. There are some standard pre vet requirements that you'll need to accomplish during your undergraduate degree before applying to vet schools. Ideally, students have to maintain a competitive GPA of 3.5 or more. Most veterinary schools usually take the last 3 to 4 semesters into account.
2. Clinical exposure: Needless to say, having exposure to animals and gaining clinical experience beforehand will give you a competitive advantage. Volunteer with a vet during your studies to have a better understanding of a wide variety of animals. Volunteer programs will also give you a certificate of experience which is sure to help your application stand out. These experiences will also give clarity in ensuring that veterinary medicine is the right choice for you.
3. Grades and exams: Most veterinary schools accept the GRE or the graduate record examination. MCAT is another standardized exam board acknowledged by some medical schools. After deciding which schools you prefer, it is important to look at the institution's research their prerequisites and accepted exam boards. 
4. Recommendation letters: You will need letters of recommendation in your application to stand above the rest. Instead of having lots of average recommendation letters, it is better to have two to three good-quality recommendations that will help you stand out. Usually, you will need one from an academy advisor, another from a veterinary doctor and the third can be any other course instructor.
 Are you looking for esteemed schools to begin your journey as a vet? The St. Matthew's University School of Veterinary Medicine (SMUSVM) offers an excellent DVM program which will provide you with the relevant skills needed to excel as a vet.
 This unique DVM program has successfully earned an Affiliate Membership from the American Association of Veterinary Medical Colleges. The university's commitment to providing quality education is reflected in the fact that our graduates are eligible to sit for the NAVLE exam and are successfully practicing throughout North America. 
Find out more advantages of pursuing a DVM program at SMUSVM.
5. Leadership and people skills: If you want to pursue vet school, it would be helpful  to involve yourself in a club and co-curricular activities which offer students several opportunities to serve in their own community while also interacting with people from all walks of life.
The effort you make, the more opportunities you will have to reach more senior positions like an officer. These opportunities will reflect on your leadership and communication skills in future.
After your applications have been approved, you should start your preparations for each school interview separately. Consult your academic advisors and club advisors to help you prepare for them. Pre-vet school clubs usually hold these sessions to give students a general idea of the do's and don'ts in the interviews.
Get in touch for more information