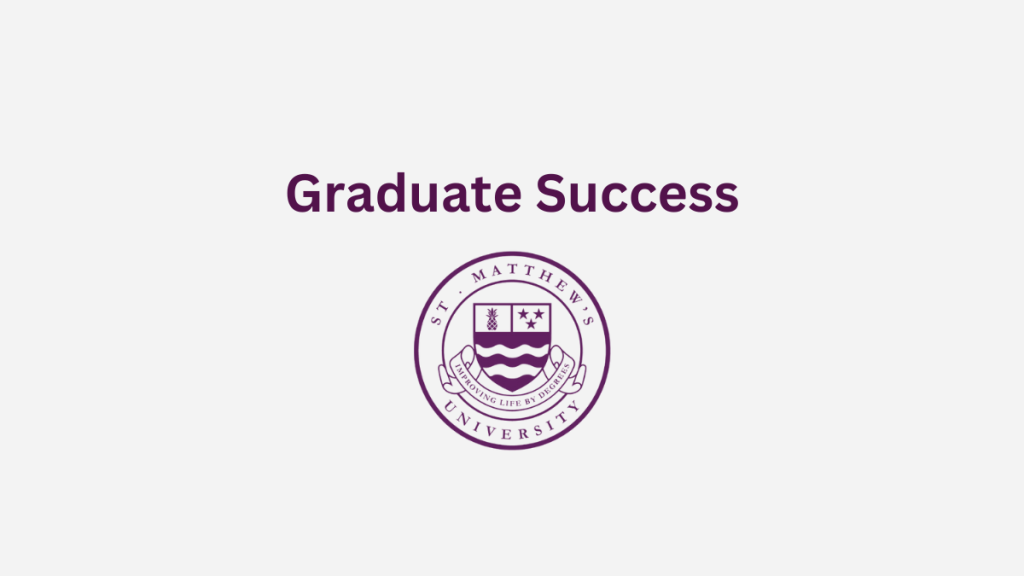 Joseph A. D'Abbraccio
Read the full testimonial of SMUSVM alumni Dr. Joseph A. D'Abbraccio, who shared his experience at St. Matthew's University.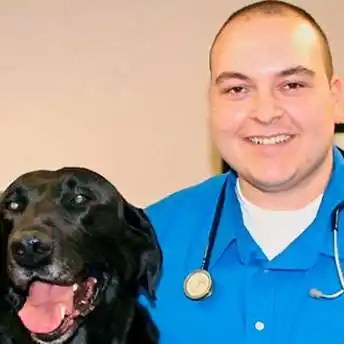 "My experiences at St. Matthew's University have been extraordinary and I am beyond grateful to have had the opportunity to attend school in the Cayman Islands."
I have been working in the veterinary field for the past 10 years and have enjoyed every day just as much as I did the first day I started. Prior to attending St. Matthew's University I went to the State University of New York at Delhi where I completed a degree in Veterinary Science Technology in May 2008. After graduating I successfully passed my veterinary technician national board exam and was granted licensure to practice as a veterinary technician in New York State. After graduating I worked at two veterinary hospitals in New York, providing care for a wide range of companion animals. I started at St. Matthew's University in January 2009 and from that point forward I have had an outstanding experience. St. Matthew's University, unlike the other veterinary programs I looked into, had the smallest class sizes and was easily accessible from the New York area, making it a much more appealing program to me.
While attending school in Grand Cayman I became very active in student organizations, as well as held multiple teaching assistant positions. I was one of the founding members of the university's Student Veterinary Emergency and Critical Care Society (SVECCS) chapter. The university was overwhelmingly supportive in allowing the organization conduct additional laboratory sessions for members to learn advanced procedures as well as participate in an active emergency on-call program with local practitioners. A program such as the one the organization established would not have been as successful at many other schools — thus, giving SMUSVM students a huge educational advantage. In 2010 I was elected the National President of the SVECCS organization, which is responsible for governing 35 different sub-chapters all over the world. Being the president of the organization allowed me to represent St. Matthew's on a greater scale as well as develop relationships with industry and veterinary leaders. For two years I organized various activities, improved membership programs, and assisted with the International Veterinary Emergency and Critical Care Symposium (IVECCS), an international conference.
Academic excellence and success is very important at St. Matthew's University and because of this the university provides free tutoring to all students that seek assistance. Many other schools provide tutoring services however students have to pay for these services out of pocket, a less than ideal situation for many students. I have a very strong interest in teaching and therefore held the position of Anatomy Teaching Assistant (TA) for a year and a half as well as Clinical Teaching Assistant for our Surgical/Laboratory Center. During my time as a TA I was able to help underclassmen learn various topics as well as enhance their classes with clinical applications from what I was presently learning in upper level classes. I know relationships and mentoring between students can be invaluable.
I attended North Carolina State University (NCSU) for my final year of clinical rotations. The education that I received while in Grand Cayman in addition to the extra activities I was involved in, have proved invaluable during my time at NCSU. The preparation for clinical duty that I received was of the highest standards and I was able to excel during my final year of veterinary school. The degree of comfort I had allowed me to dive deeper into my clinical experiences, and thus allowed me to take even more away from the cases I was caring for at NCSU. The training I received while in Grand Cayman gave me the tools to be a great veterinarian!
I have returned to Orange County, New York to take a position as an associate veterinarian as well as an emergency clinician. Due to the wide array of animals I was exposed to while at St. Matthew's University I am comfortable seeing anything from a hamster to a Clydesdale. This is something that has allowed me to become highly flexible and has made finding a job much easier than other veterinary graduates I know. In addition to my practice duties I have also taken a position as an adjunct professor at a veterinary technology program in the Hudson Valley.
My experiences at St. Matthew's University have been extraordinary and I am beyond grateful to have had the opportunity to attend school in the Cayman Islands. I have always wanted to be a veterinarian and now I have met that goal thanks to St. Matthew's.